The below prayer & photo is from the latest post by Ann Barnhardt. It is a slight variation to the same prayer that I have taped to my monitor stand and say every day at work. I recommend all do likewise, wherever possible.
Ed
****************************************************
O Jesus Christ, I acknowledge You as Universal King. All that has been made has been created for You. Exercise all Your rights over me. I renew my Baptismal Vows. I renounce Satan, his pomps and his works; I promise to live as a good Christian. And, in particular do I pledge myself to labor, to the best of my ability, for the triumph of the rights of God and of Your Church. Divine Heart of Jesus, to You do I offer my poor services, laboring that all hearts may acknowledge Your sacred kingship, and that thus the reign of Your peace be established throughout the whole universe. Amen.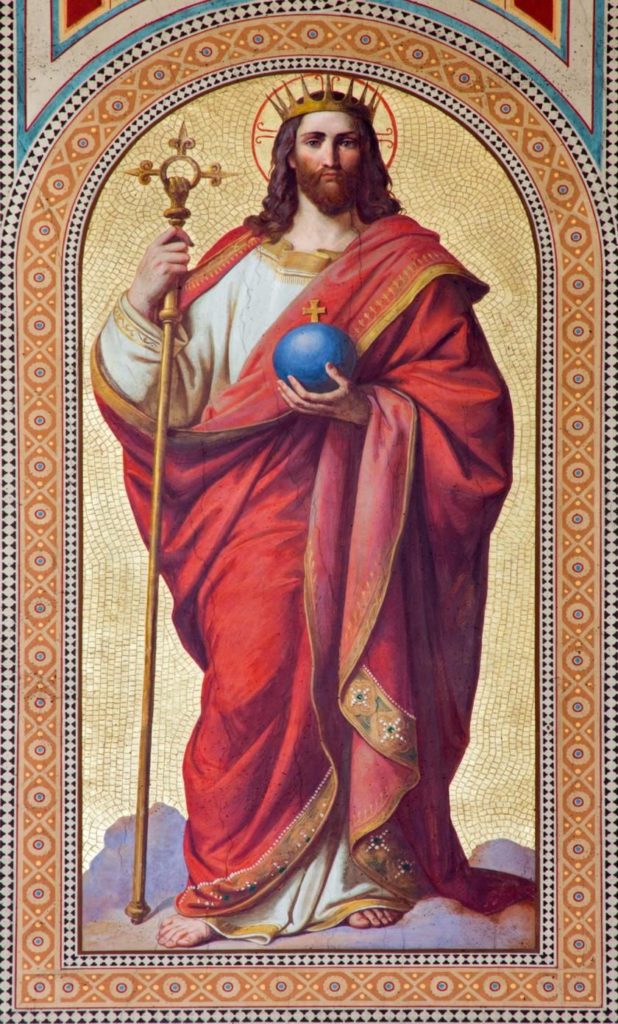 Copyright 2019 David Heath - All Rights Reserved